The school
The McDonald College is a co-educational independent school located in Sydney's Inner West. Founded in 1984, the school was originally established to provide ballet dancers the opportunity to train everyday while continuing their academic studies.
Since then, the College has been dedicated to fostering both the academic and creative abilities of its students and is the only Year 3-to-Year 12 independent school in Australia that provides specialist training in the performing arts on a daily basis.
"We've got students or graduates in the Australian Ballet Company and the Royal Ballet Company in London, Emma Watkins is the Yellow Wiggle, so many many different areas that they go into."
Maxine Kohler, Principal
The partnership
Edstart was recommended to The McDonald College by a member of the school board in 2020 and we worked with the College on a solution to improve their cash flow and reduce bad debt.
As a result, we were able to implement our full fee management solution, Edstart Plus, as a way for the College to provide flexible payment terms to their families. Parents have the option to pay upfront each term directly to the College or pay in weekly, fortnightly or monthly instalments via Edstart.
Since then, the College has seen a good takeup rate of families using Edstart with parents providing positive feedback on their experience. They also noticed improvements in the timeliness of payments from families who continued to pay upfront since the implementation of Edstart Plus.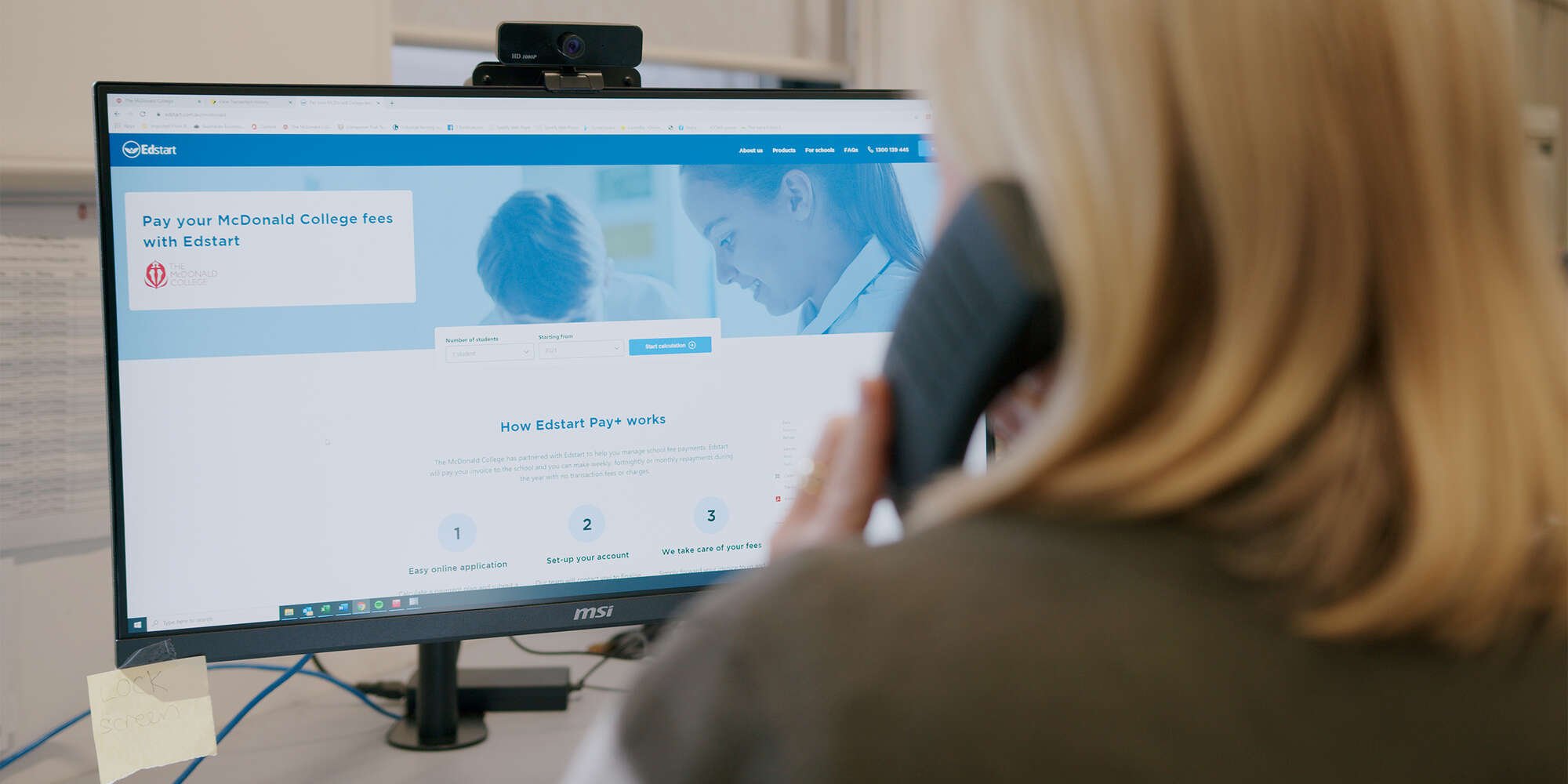 The results
The McDonald College has improved their budget and cash flow since implementing Edstart Plus where they are now receiving upfront payments each term from parents and Edstart. This has enabled the College to maintain stability in working capital instead of relying on unpredictable, fluctuating receivables.
The College is also benefiting from team members having more time to focus on other value-add initiatives as a result of Edstart Plus.
"Having upfront cash flow has improved our position considerably especially when we're having building projects happening this year."
"Edstart has been very good in terms of support. They give us regular monthly statements. If there's any problems with any parents, they let us know - they follow-up with us so that we know exactly what's happening with our families."
"I'm very happy with the Edstart program. We've been able to focus more on our core business which is education, it's improved our relationship with parents, and it's also improved efficiencies within the Finance team."
Neil Davis, Business Manager